In Memory
John Bowles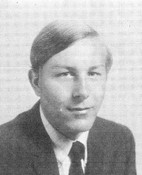 MSGT John D. Bowles, USAF Retired, 54, of Tucson passed away January 2, 2006. Graveside services will be Wednesday, January 11, 2006, 11:00 a.m. at Elmwood Funeral Home and Memorial Park with Rev. Wayne Oglesby officiating. Visitation is from 6 to 8 p.m., Tuesday at the funeral home, 5750 HWY 277 South.

Mr. Bowles was preceded in death by both of his parents, John & Evelyn Bowles. He is survived by his wife and high school sweetheart of 35 years, Dalene; his children, Jeri Ann and Jason Bowles of Tucson; his brother Carl Bowles of Austin, and sister Charlotte Hayes of Hawley; and several nieces and nephews.

John served his country in the USAF for 24 years. After an extended illness, John rehabilitated and worked hard to become a valuable employee at the VA Hospital in Tucson. He was named Employee of the Quarter shortly before his untimely passing. We will always love you!