In Memory
Susan Canavan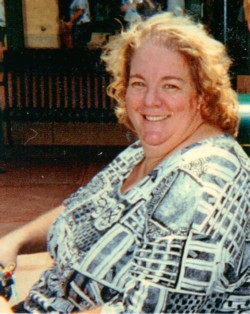 Susan Canavan
May 31, 1951 - April 14, 2013
Susan Canavan, age 61, of Los Angeles, CA, passed away on Sunday 04/14/2013 at home. She was born on 05/31/1951 in Abilene, Texas to her parents Mr. Charles "Bill" M. Canavan and Mrs. Jake H. Canavan. Susan Canavan was born on May 31, 1951 in Abilene Texas. She was one of three children born to Charles "Bill" Canavan and Jake H. Canavan. She was the first child, followed by sister Jan and a brother Patrick.

Susan was baptized early in her life and participated in church activities at First Methodist Church of Abilene Texas. She was called home to her Heavenly father on April 14, 2013. Susan is now at peaceful repose.

Susan graduated from Valley View Elementary School, Franklin Junior High, and from Abilene High School. She continued her education at El Centro College in Dallas Texas where she received an Associate's Degree in Nursing. Furthering her education, she attained her Registered Nurse license specializing in Critical Care.

Susan worked at several medical centers including Parkland Hospital and St. Paul Hospital in Dallas before relocating to Los Angeles, CA. Her nursing career flourished as she worked for several hospitals including Glendale Adventist Medical Center and eventually retiring from Good Samaritan Hospital. Upon her retirement in 2004, she spent the rest of her life giving of herself unconditionally.

Known for being an excellent knitter and crochet, Susan devoted time to making blankets for newborns for "Stitches from the Heart", "Scarves for Soldiers", "Scarves for Troops", and Scarves for the Special Olympics Campaign. And of course, numerous gifts for friends and family, and a friends' family she even knitted a beautiful cape for a Senators granddaughter.

Susan loved her family, pets and friends. She spoke endlessly of her parents and siblings. She was very proud of her nephew Josef and often bragged of him pursuing a career in law enforcement. To know Susan was to know the Canavan family. She drew you into her world of family with her colorful stories of their childhood and the move to California. She looked up to her Sister Jan as though she was the eldest and always talked of Patrick as her second Dad!

Susan's love and devotion to animals was exemplary. three of her favorite animal organizations that she donated to regularly were: Tree House Humane Society, ASPCA and North Shore Animal League America. Susan was becoming very fond of sea life. She would spend time at her friend's fish store in Torrance where she fell in love with a blue spotted stingray and a chocolate chip starfish. She enjoyed going down to the ocean to watch the sailboats while they dined. She also loved sports. She'd give you play by play accounts of the various games. She could have been a sports announcer for the Lakers and Clippers. Susan never stopped loving the Dallas Cowboys.

Susan was always willing to help whenever medical advice was needed. If she didn't have the answer she'd find it for you. She was a motivator and had a sympathetic ear. She'd chosen her path, to help wherever needed, and that's what she did right to the end.

Her parents preceded her in death. She leaves to cherish her loving memory: her sister Jan, brother Patrick, a nephew Josef, her pets Eli, George, Brianna, Ricky, Lucy and all of the other four legged friends whose lives she touched, as well as a host of cousins and other dear friends.

Susan will be truly missed.


In lieu of flowers, donations in Susan's name to her favorite charities we know would please her.

Tree House Humane Society ASPCA (Susan's ID number 6472163)
1212 West Carmen Avenue 424 East 92nd Street
Chicago, Illinois New York, NY 10128
773-784-5488 800-628-0028

North Shore Animal League America
16 Lewyt Street
Fort Washington, NY 11050


Family extends sincere thanks and appreciation for your prayers and many expressions of kindness and love during this time.