In Memory
Martin Denson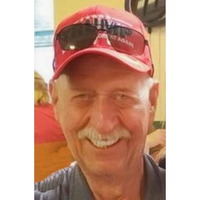 Martin Dale Denson, 69, of Abilene, Texas passed away on March 4, 2020 at MD Anderson. A memorial service will be held at 2:00 P.M. Saturday, March 14th at the smaller chapel at Beltway Park Church, 4009 Beltway S, in Abilene under the direction of Kornerstone Funeral Directors in Plainview, Texas.
Martin was born September 13, 1950 in Abilene, Texas to Milburn Ray Denson and Lelia Mae Brooks Denson. He graduated from Abilene High in 1969. Martin was in sales and marketing most of his life. He loved being around all his family, playing poker with friends, and having conversations with anyone and everyone that he met.
Martin is preceded in death by his parents; his sister, Clois Ray Denson; and a nephew, Martin Douglas Denson, PFC-Private First Class.
He is survived by one daughter, Amy Denson; three sons: Clint Denson; Marcus Denson and wife, Missy; Mike Denson and wife, Larie; one brother, Jerry Eugene Denson; four grandchildren: Colter, Kinsley, Caleb, and Owen; three nieces, four nephews, and many great nieces and nephews.
The family suggests memorials to the charity of your choice in memory of Martin.
https://www.kornerstonefunerals.com/obituary/martin-denson-plainview