In Memory
Stephen Pearce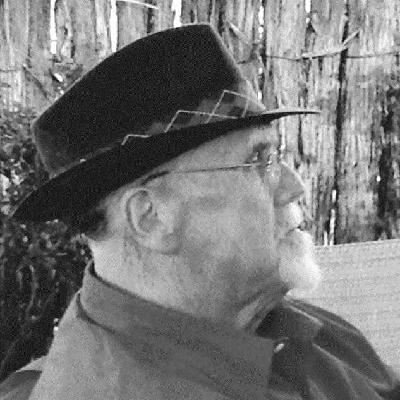 Stephen Pearce passed on into the arms of His Savior, Jesus Christ the evening of May 29th, 2015.
Memorial Service will be held at Pioneer Drive Baptist Church, 701 S. Pioneer Drive, Abilene on Monday, June 1st @ 11:00am.
Stephen was born in Blythe California April 30, 1950. He graduated from Abilene High School in 1969, completed his bachelors degree of Divinity from Life Pacific College in Los Angeles, California. He married Athena "Tina" White August, 1974 and they pastored Foursquare Gospel Churches in both Abilene and Hamlin, Texas. Stephen and Tina adopted twins Stephanie and Jerry, and later adopted Micah and Rachel.
The family relocated to the metroplex, Stephen completed his master's degree in Computer Science from University of Texas at Arlington. After graduating, he worked at Dallas Baptist University counseling undergraduate students and teaching Computer Science at Dallas Community College. Most recently, Stephen was employed by Teleperformance USA in Abilene, Texas. Stephen loved his family and friends. He always had a ready smile, funny joke or story. He was one to always see the bright side. Although he face many adversities throughout his life, he was always positive and rarely complained. He always made you feel like you were the most important person in the room, ready to listen, help or counsel. Stephen loved to laugh and was very effective in getting others to do so. His constant joy and love for others came from his source of strength and close friend, Jesus Christ. Serving Jesus was his priority. Even though his life was riddled with challenges you would never know it by talking to him. The love of God always shined through him. Stephen was an active member of Pioneer Drive Baptist Church serving as Sunday School teacher, Bible study and a loved member of the choir. He found great joy in his church, they were some of his closest friends.
Stephen was preceded in death by his father, Marvin Pearce, mother, Jewell Pearce and sister, Marlene Pearce. He is survived in death by wife Tina White-Pearce, sons Jerry and Micah, daughters Stephanie and Rachel along with five grand children. He is survived by brothers, David & wife Diane Pearce of Carrolton Texas, Larry & wife Carol Pearce of Royse City Texas and sister, Twyla Pearce-Foreman & husband Craig Foreman of the community of Ericksdahl, Texas. Many nieces and nephews.
In lieu of flowers there has been a fund established in Stephen's name in order to fulfill his desire for his daughter to complete her education at Abilene Christian University. You may contribute by going online to www.stephenpearcememorialfund.mydagsite.com