In Memory
Roger Weathersby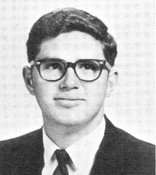 Funeral services for Roger Weathersby, 53, of Longview will be 2 p.m. Wednesday, April 7, 2004 in the Rader Funeral Home Chapel in Kilgore. Burial will follow in the White Cemetery in Longview. Mr. Weathersby passed away Friday in Shreveport.
Roger Weathersby was born July 16, 1950 in Abilene. He had been a resident of the Longview-Kilgore area for over 20 years. Mr. Weathersby was currently working in Kilgore at The Donut Shop, but had worked many years at Axelson Company and also had worked at many restaurants around the area.
Mr. Weathersby is survived by his wife, Linda Weathersby of Longview; one son, Andy Weathersby of Liberty City; four step-sons, Eddy Eades and his wife Mary of Gilmer, Billy Eades and his wife Audra of Kilgore, Joe Boehm of Livingston and James Phillips and his wife Rhonda of Kilgore; step-daughters, Shirley Holman of Liberty City and Lisa Bloomfield and her husband James of Arlington; one sister, Rebecca James and her husband Harvey of Abilene; brother, Russell Weathersby of Tuscola; 10 grandchildren, Chris Thornton, Amanda Thornton, Alex Eades, Cody Eades, Travis Eades, Sara Eades, Maegan Eades, Sarah Gregg, Carl Gregg and Tiffany Phillips; and one great-grandson, William Allen Thornton.
The family will receive friends at the Rader Funeral Home of Kilgore from 6 to 8 p.m. Tuesday, April 6.
Memorials may be sent to the American Heart Association, 7272 Greenville Ave., Dallas, Texas 75231, Shreveport Veterans Hospital. or the National Arthritis Foundation.
Please send your online condolences at www.raderfuneralhome.com.