In Memory
Jerry Don Rankin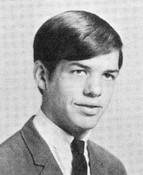 After graduation Jerry attended college and went into the Air Force. He had his own business, PTL Sign Company, in Arlington. A fall from a ladder took him from this life April 8, 1993, and as his grave marker says, he is now "Safe at Home."
Sunday, April 11, 1993 ODESSA AMERICAN
Jerry Rankin
ARLINGTON - Services for Jerry Don Rankin, 42, of Arlington are scheduled for 10 a.m. Monday at Fielder Road Baptist Church. Burial will be at Elmwood Cemetery in Abilene.

Mr. Rankin died Thursday at Arlington Memorial Hospital. He was born Nov. 19, 1950, in Abilene. Mr. Rankin graduated from Abilene High School in 1969. He was a self-employed sign manufacturer and served in the Air Force. He was a member of Fielder Road Baptist Church.

Survivors include his wife, Donna Rankin of Arlington; his father, Doug Rankin of Abilene; a sister, Paula Campbell of Haskell; his grandparents, Wesley and Mabel Beasley of Odessa; a niece; and a nephew. Moore Funeral Homes of Arlington is in charge of arrangements.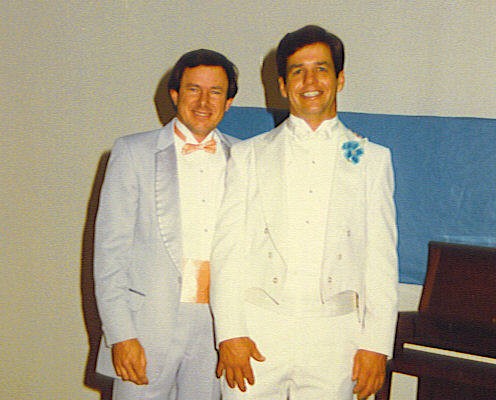 Rick Kinney and Jerry on his wedding day - November 1987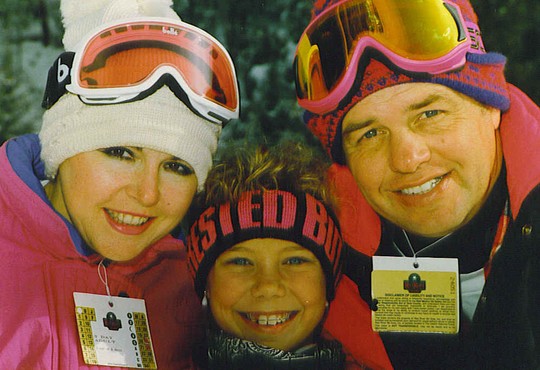 Donna and Jerry Rankin with Crystal Kinney - November 1991