In Memory
Douglas P. McCorkle, Jr.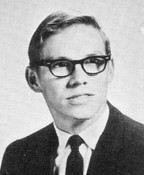 Vietnam Victim's Rites Set Today
Abilene Reporter-News, May 1, 1970
STAMFORD - Funeral for Pfc. Douglas McCorkle, 19, a 1969 graduate of Abilene High School, who was killed Saturday in Vietnam when his base camp came uner enemy attack, will be at 2 p.m. Friday at Trinity Baptist Church in Stamford with the Rev. Marvin Ward officiating. Burial will be at Highland Memorial Cemetery under the direction of Kinney Funeral Home.
The son of Mr. and Mrs. Douglas McCorkle of Abilene, Pfc. McCorkle was born Sept 8, 1950, at Coleman. He attended schools in Lueders and Stamford before graduating from Abilene High. At AHS, he was a three-year member of the basketball team and was named to the letterman "A" Association his senior year. He was also a sports writer for the student newspaper, the Battery.
He went to Vietnam in January and was with the 554 Construction Engineers.
Survivors include his parents; three brothers, Bobby with the Air Force, and Weldon and Russel, both of Abilene; one sister, Mrs. Charlie Tessier of Bay City; paternal grandparents, Mr. and Mrs. Bob McCorkle of Stamford; maternal grandparents, Mr. and Mrs. O. D. Bagwell of Whitesboro; and great-grandmother, Mrs. Addie McCorkle of Stamford.
~~~~~~~~~~~~~~~~~~~~~~~~~~~~~~~~~~~~~~~~~~~~~~~~~~~~~~~~~~~~~
Doug was killed during a mortar attack in Vietnam April 25, 1970. He is listed on The Wall, panel 11W, line 049. His parents were presented six posthumous medals. Pfc. McCorkle was awarded the Bronze Star for Meritorious Service, the Purple Heart, the National Defense Service medal, the Vietnam Service Medal, the Vietnamese Commendation Medal and an Expert Rifleman's Badge he won shortly before his death.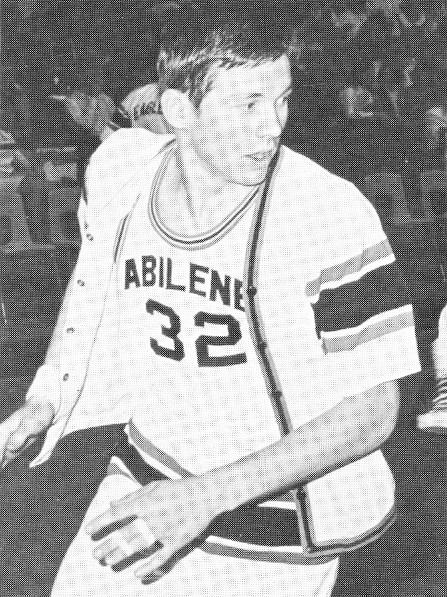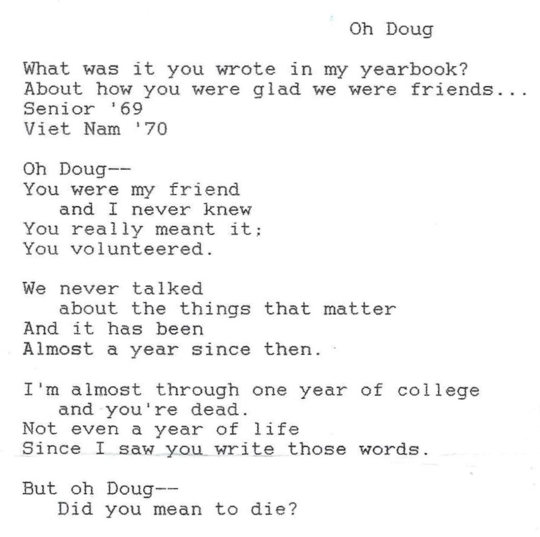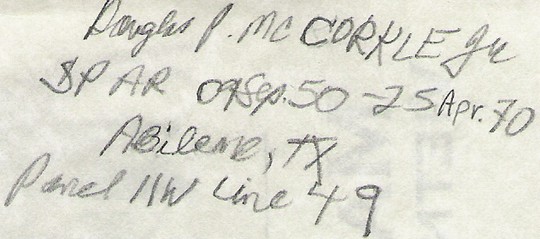 This photo of a rubbing from The Wall in DC was shared by Steve Stegall.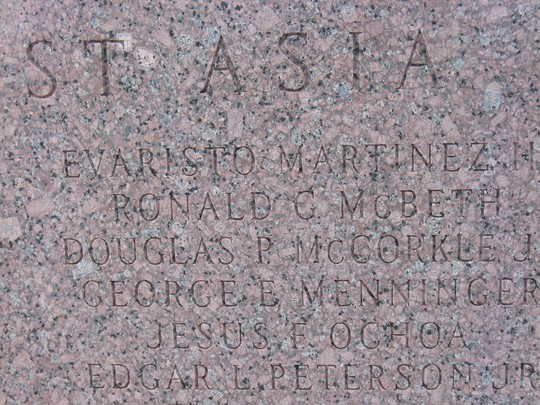 This photo of the Vietnam Memorial in Abilene was sent by Rich Kinney.