In Memory
David Hernandez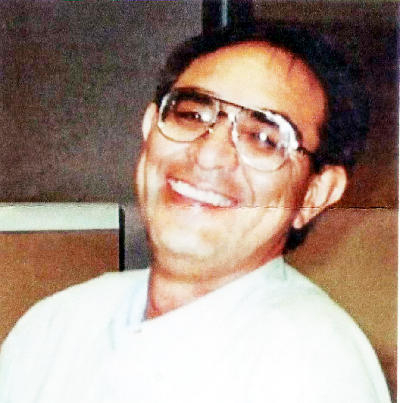 David Hernandez was called home by our Lord and Savior, Jesus Christ, on Friday, September 27, 2013, at the age of 62 years. He was born on January 23, 1951, in Merkel, Texas, to Fermin Lujan Hernandez and Ascension Perez Hernandez. David graduated from Abilene High School, in Abilene, Texas, and later moved to the Houston area, where he has lived and worked in water utility management for over 35 years. He was an active member of the Katy Elks Lodge #2628.
He was preceded in death by his father, Fermin Lujan Hernandez; and brother, Raymond Hernandez.
He is survived by his wife of 31 years, Lisa Marie Hernandez; children, Donna Clark-Stromatt, Jennifer Hernandez, and Christopher David Hernandez; mother, Ascension Perez Hernandez; grandchildren, Gabriel, Alyssa, and Laura Torres; brothers, Fermin Hernandez, Jr., Michael Hernandez and his wife Gloria, and Paul Hernandez; sisters, Irene Soto and her husband Gomecindo, and Patricia Hernandez; as well as numerous nieces and nephews.
A memorial and celebration of life service will be held at 1:00 p.m. on Saturday, October 5, 2013, at the Katy Elks Lodge.